Stretch Assignments, International Work
Developmental Assignments, Projects
Rotation Programs, Action-Learning, etc.
THE RESEARCH
Recent research by the Corporate Executive Board (CEB)* found that well-intentioned but poorly executed stretch assignments are one of the biggest sources of waste for learning and development. Organizations aren't getting the results they expect, and individuals aren't getting the development they want. Poor results can lead to disengagement and turnover.
CEB also found clear evidence to support what most learning and talent professionals already know — people are not naturally good at reflecting on their experiences:
Most people say they are not good at learning from experience
Most people admitted to not extracting meaningful lessons from their current job
*Study conducted by the Corporate Executive Board, 2014. Results published in Building a Productive Learning Culture: More Learning Through Less Learning , Preliminary Review. 19 June 2014, Chicago.
Formula for Success?
Get the free trial and unlock hidden learning from any experience.
How do you help people extract lessons from experience?
You could hire a coach for everyone. That might work for very small groups of senior leaders or selected high potential talent. But that probably won't have an impact on your organization's learning culture, and, it won't address the vast majority of your professional employees.
To help everyone who aspires to lead — regardless of their level or role in the organization — you need a simple, scalable approach.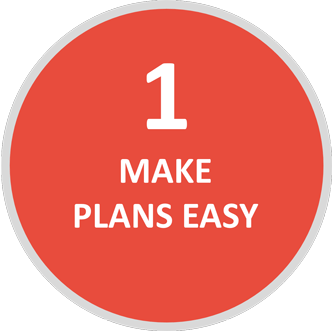 A simpler form isn't the answer.
You need to make it simpler for people to generate on-target, experience-based development ideas to put into a form.
When it only takes 5 minutes to come up with a practical and insightful plan, even the busiest professionals can make time for it.
How we do it
Employee uses the betterdevelopmentplans.com tool to automatically identify potential development experiences based on current work challenges.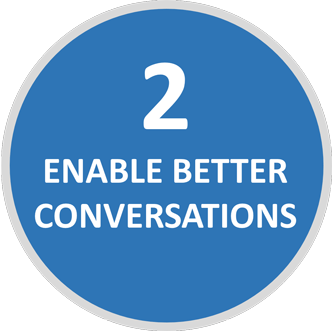 Good ideas start better Conversations.
Managers don't need to suggest training programs simply because they don't know how to leverage work experience for development.
And, employees feel they are finally having a rich conversation and getting the development they want.
How we do it
Employee and manager discuss the individual's ideas from using the BetterDevelopmentPlans.com tool and agree on a plan.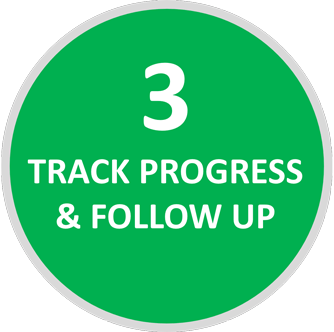 Supplement your systems, don't replace them.
We help people with the toughest part of development planning — deciding what to do for their development.
Keep using SuccessFactors, Workday, or whatever system you're using. Just get more out of those systems.
How we do it
Employee uses the organization's human capital management system to enter and track a development plan.
Got 5 minutes? Get the free trial and see how easy it is.